At 0:00 on July 9, Dong Nai will social distance according to Directive 16 for 15 days.
The above move was made by Dong Nai People's Committee at a meeting on Covid-19 prevention and control on the afternoon of July 8, in the context of a continuous increase in the number of Covid-19 cases, so far, the province has recorded 128 cases, of which 93 cases are related. related to Hoc Mon wholesale market, Ho Chi Minh City.
Before the development of the epidemic, the province asked 3.2 million people in Bien Hoa City, Long Khanh City and 9 districts to implement Directive 16 with the spirit of "family isolating from family, villages are isolated from villages". The commune is isolated from the commune, the district is isolated from the district, and the province is isolated from the province".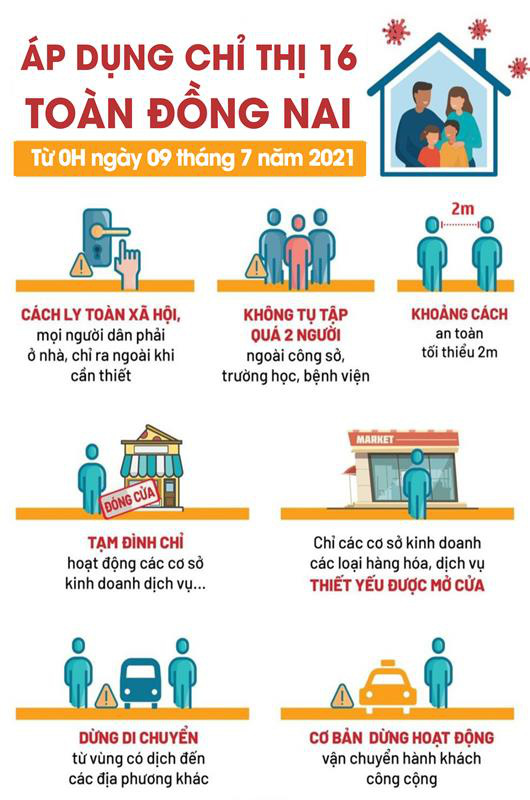 People stay at home, only going out if absolutely necessary such as buying food, medicine, emergency; or work at factories, production facilities, service establishments, essential goods and other emergencies. Everyone must strictly observe the minimum distance of 2 m when communicating; do not gather more than 2 people outside of offices, schools, hospitals and in public places.